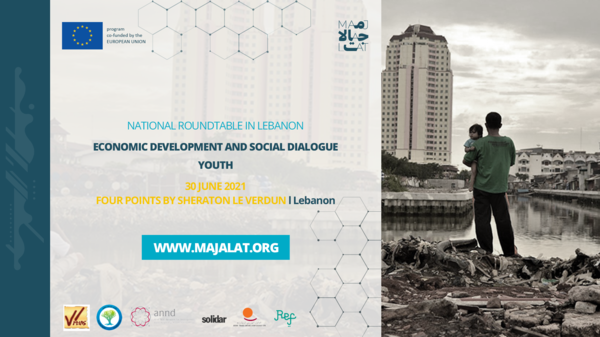 Jun 25, 2021
National Round Table Youth, Economic development and social dialogue - MAJALAT - Lebanon
The Arab NGO Network for Development organized a round table on the themes of youth and economic development and social dialogue, as part of MAJALAT project and in coordination with REF -Reseau Euromed France. The Event took place on Wednesday, June 30, 2021 at the Four Points - Sheraton Hotel, Verdun, Beirut.
The meeting highlighted the new Mediterranean Agenda and the Southern Neighborhood Economic and Investment Plan and the impact of EU policies on youth in light of the renewed partnership between the EU and the Southern Neighborhood; It provided a space for exchange and contribution to the structured dialogue between the European Union and civil society.
Please click here to download the agenda.