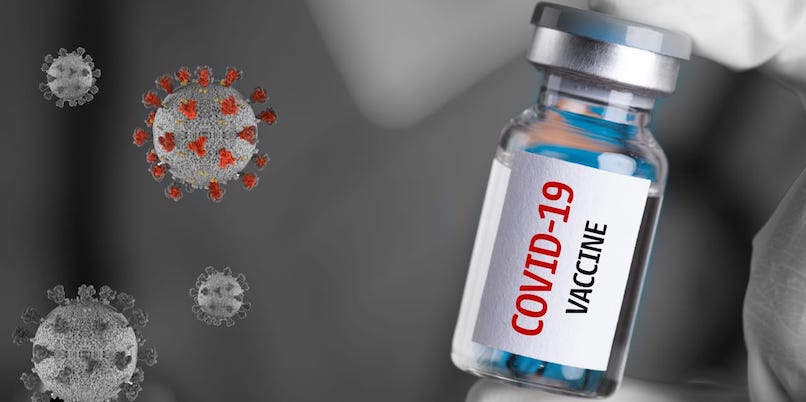 Nov 26, 2020
COVID-19 Vaccines: Accessible or not?
The development of COVID-19 vaccines has been taking place at record speed worldwide, at the time when it remains unclear if these newly developed vaccines, once approved, will be accessible by those who need them everywhere.

According to the latest version of the WHO's Draft Landscape of COVID-19 Candidate Vaccines, dated 12 November 2020, 8 vaccines under clinical trials have reached Phase III of clinical trials.[1] Global headlines have focused on three of those, namely the ones developed by Oxford AstraZeneca, Pfizer BioNTech and Moderna. However, more data is still needed about the design and results of these clinical trials.


Vaccine development: an incomplete picture?

This fierce global competition between developers necessitates a rather scrutinised reading by scientific circles, as well as the public, in order to fill in the gaps of unanswered questions. Unfortunately, vaccine developers have been communicating updates through press releases, leaving many questions unanswered in terms of how the vaccines will affect the course of the pandemic.[2] For example, some key groups have been excluded from vaccine trials conducted by AstraZeneca, Moderna and Pfizer, namely children and adolescents, immunocompromised patients and pregnant or breastfeeding women. Besides, two more important factors have not been included: reduction in the severity of COVID-19, in the form of hospital admission, need for intensive care units (ICU), or death; and interruption of transmission, that is, person to person spread.[3]

Vaccine developers' announcements, have, on the other hand, focused on positive aspects awaited by the public such as effectiveness and production capacity. The Oxford AstraZeneca vaccine has been announced to have up to 90% efficacy.[4] It has also reduced the severity of the disease, according to the University of Oxford website.[5]

In the meantime, Pfizer announced on its website that its vaccine demonstrates 95% effectiveness against COVID-19, consistent across age, gender, race and ethnicity demographics, and that it expects to produce globally up to 50 million vaccine doses in 2020, and up to 1.3 billion doses by the end of 2021.[6]

Moderna's vaccine is publicised as 94.5% efficacious.[7] The company expects to ship approximately 20 million doses of its vaccine in the USA by the end of 2020, and will manufacture 500 million to 1 billion doses globally in 2021.[8] Moderna will apply for an Emergency Use Authorization (EUA) with U.S. Food and Drug Administration (FDA) in the coming weeks, according to its press release.[9]

The logistical aspects of vaccination have been concerning specialised circles of researchers and clinicians. According to the WHO's target product profiles for covid-19 vaccines, there are certain standards which need to be met including the ability of the vaccine to withstand higher storage temperatures and to have higher thermostability, since this will greatly enhance vaccine distribution and availability.[10] With this in mind, the Oxford AstraZeneca vaccine is being promoted as can be stored at 'fridge temperature' (2-8 °C) and distributed across a wide variety of healthcare systems.[11] On the contrary, the Pfizer and BioNTech vaccine, for instance, requires ultracold storage (reaching -70°C) which might be a logistical obstacle in many places.[12]


Global access initiatives: will they succeed?

Last April, the WHO launched an initiative to support the development of tests, treatments and vaccines needed globally, called Access to COVID-19 Tools Accelerator (ACT Accelerator). The vaccines pillar of the ACT Accelerator, named COVAX, seeks to ensure the equitable distribution of vaccines in all countries with the aim of having 2 billion doses available by the end of 2021.[13] In theory, through COVAX, all participating countries, regardless of their income level or purchasing power, will have equal access to these vaccines once they are developed. In other words, the COVAX system seeks to include all countries unable to afford vaccines, by boosting their purchasing power through a single procurement platform.[14]

While COVAX has been able to secure commitments amounting to USD 700 million, participating high-income countries are opting for non-binding purchase agreements within the facility, which allow them to terminate purchase contracts, an attractive option for countries seeking bilateral agreements with vaccine producers, thus placing COVAX at a financial risk. Besides, the pricing of vaccines through the COVAX facility still remains an ambiguous aspect.
On a different multi-lateral front, the World Trade Organisation (WTO) Council for Trade-Related Aspects of Intellectual Property Rights (TRIPS) is witnessing calls by developing countries to waiver intellectual property rights of COVID-19 related technologies to ensure an effective response through rapid access to affordable medical products including diagnostic kits, vaccines and medicines.[15] Unfortunately, this initiative is being opposed, and even blocked, by developed countries at the WTO, particularly the USA, the European Union, Japan and Switzerland.[16]

Access to vaccines: only by countries that can afford them?

High-income countries increasingly seek to bilaterally secure their vaccine supplies through pre-purchase orders, undermining multi-lateral efforts taking place. Agreements have taken place even before the announcement of the results of Phase III clinical trials. For example, the UK government has secured deals with seven vaccine candidates, and a total of 340 million doses.[17] It has also signed a deal with AstraZeneca for the supply of one million doses of COVID-19 antibodies to protect those who cannot receive the vaccine, such as cancer and immunocompromised patients, in a precedence of pre-purchasing a pharmaceutical product prior to its clinical approval.[18] The US government signed agreements with both Moderna and Pfizer for the supply of 100 million vaccine doses from each company, at the cost of USD 1.5 billion and USD 2 billion respectively.

Developments are rapid, with commercial and political interests at play. Will all who need the vaccine be able to access it? The answer is unclear yet.

Heba Wanis


Reference:
1- WHO. 2020. Draft landscape of COVID-19 candidate vaccines. Available at: https://www.who.int/publications/m/item/draft-landscape-of-covid-19-candidate-vaccines
2- The Lancet. 2020. COVID-19 vaccines: no time for complacency. Vol 396, published 21 November 2020. Available at: https://www.thelancet.com/journals/lancet/article/PIIS0140-6736(20)32472-7/fulltext
3- Doshi Peter. 2020. Will covid-19 vaccines save lives? Current trials aren't designed to tell us BMJ. 21 October 2020; 371 :m4037. doi: https://doi.org/10.1136/bmj.m4037
4- Sarah Boseley and Ian Sample. The Guardian. Oxford AstraZeneca Covid vaccine has up to 90% efficacy. Mon 23 Nov 2020. Available at: https://www.theguardian.com/society/2020/nov/23/astrazeneca-says-its-coronavirus-vaccine-has-70-per-cent-efficacy-covid-oxford-university
5- The University of Oxford. 2020. Oxford University breakthrough on global COVID-19 vaccine. 23 November 2020. Available at: https://www.ox.ac.uk/news/2020-11-23-oxford-university-breakthrough-global-covid-19-vaccine#
6- Pfizer. 2020. Pfizer and Biontech Conclude Phase 3 Study of COVID-19 Vaccine Candidate, Meeting All Primary Efficacy Endpoints. 18 November 2020. Available at: https://www.pfizer.com/news/press-release/press-release-detail/pfizer-and-biontech-conclude-phase-3-study-covid-19-vaccine
7- Moderna. 2020. Moderna's Work on a COVID-19 Vaccine Candidate. 16 November 2020. Available at: https://www.modernatx.com/modernas-work-potential-vaccine-against-covid-19
8- Moderna. 2020. Moderna's COVID-19 Vaccine Candidate Meets its Primary Efficacy Endpoint in the First Interim Analysis of the Phase 3 COVE Study. 16 November 2020. Available at: https://investors.modernatx.com/node/10316/pdf
9- Moderna. 2020. Moderna's COVID-19 Vaccine Candidate Meets its Primary Efficacy Endpoint in the First Interim Analysis of the Phase 3 COVE Study. 16 November 2020. Available at: https://investors.modernatx.com/news-releases/news-release-details/modernas-covid-19-vaccine-candidate-meets-its-primary-efficacy
10- WHO. WHO target product profiles for covid-19 vaccines. 29 April 2020. Available at: www.who.int/docs/default-source/blue-print/who-target-product-profiles-for-covid-19-vaccines.pdf
11- Sarah Boseley and Ian Sample. The Guardian. Oxford AstraZeneca Covid vaccine has up to 90% efficacy. Mon 23 Nov 2020. Available at: https://www.theguardian.com/society/2020/nov/23/astrazeneca-says-its-coronavirus-vaccine-has-70-per-cent-efficacy-covid-oxford-university
12- Megan Twohey and Nicholas Kulish. 2020. The New York Times, 23 November 2020. Available at: https://www.nytimes.com/2020/11/23/world/bill-gates-vaccine-coronavirus.html
13- https://www.who.int/ar/initiatives/act-accelerator
14- https://www.gavi.org/vaccineswork/covax-explained
15- https://docs.wto.org/dol2fe/Pages/SS/directdoc.aspx?filename=q:/IP/C/W669.pdf&Open=True
16- Third World Network. 2020. Developed countries continue to block TRIPS waiver proposal. Available at: https://www.twn.my/title2/wto.info/2020/ti201124.htm
17- Mahase Elisabeth. Covid-19: Moderna vaccine is nearly 95% effective, trial involving high risk and elderly people shows BMJ 2020; 371:m4471. Available at: https://www.bmj.com/content/371/bmj.m4471
18- https://www.bmj.com/content/370/bmj.m3226