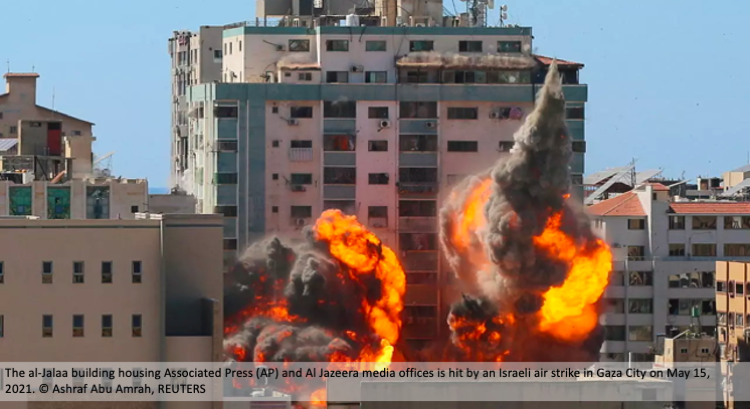 May 18, 2021
Education and Palestinian children in the Gaza Strip are under attack
Education and Palestinian children in the Gaza Strip are under attack
May 17 2021
Education sector at Palestinian NGO Network and the Palestinian Education Coalition condemn the increased attack on civilians including children, teachers and schools. Over the past days, violent attacks on the Gaza strip by the Israeli occupying army has caused the death of more than 200 Palestinians, including 59 children, 35 women in addition to more than 1,305 injured. Around 1,000 homes are declared uninhabitable and thousands more have been damaged. Some 41 education facilities have been affected so far, including two kindergartens, schools, an UNRWA vocational training center, one MoE directorate building and higher education facility have been hit by Israeli airstrikes or tank shells. 41 UNRWA schools have been temporary shelter hosting over 41,900 displaced people. Schools have been shut down, and distance learning is far from being activated with everyone fearing for their lives.
• We call upon the international community to deploy all political and diplomatic means to hold Israel accountable and uphold international law and international humanitarian law.
• Call upon the Secretary-General of the UN and UNESCO to break the silene and immediately intervene the end the widespread, systematic war crimes against Palestinian civilians.
• Support children by all means possible to alleviate their suffering during this very hard time and help them overcome from the destruction caused by Israeli occupying airstrikes.
• Provide immediate protection through increased advocacy efforts, calling for an immediate investigation of crimes committed in addition to submitting reports to the International Criminal Court and UN Special Rapporteur. Th need to save lives including women, children and all components right to education is our priority and duty.
• Address the root cause of the issue and affirm the Palestinian rights to self-determination, right to education, right to health etc.