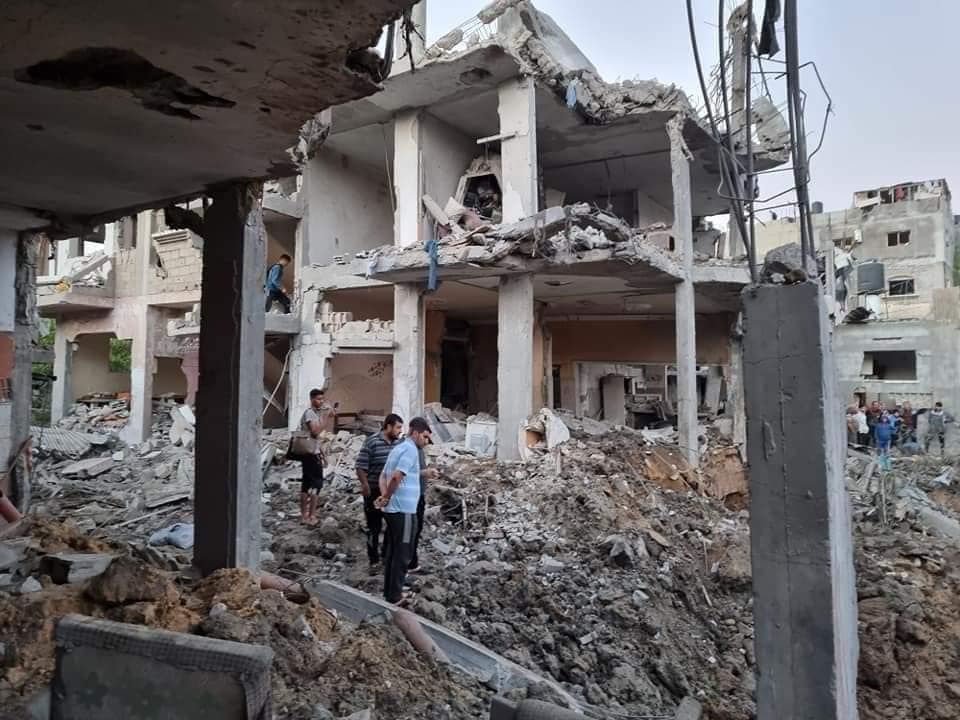 May 17, 2021
Update about the situation in Gaza from Palestinian Medical Relief Society
Update about the situation in Gaza from Palestinian Medical Relief Society.
17.5.2021
01:00 PM


An Israeli military assault has been going on against Gaza Strip for the past 8 days and has left at least One hundred and ninety-eight (198) martyrs, more than half of them are women, children and elderly and led to the injury of more than 1300 people.


Two doctors have been killed in a clear violation of the right to health and the protection of health care workers. Dr. Ayman Abu Al-Auf, head of the internal medicine department at Al-Shifa Hospital in Gaza City and Dr. Muin Al-Aloul, a neurologist in Gaza.


More than 38000 internally displaced people have sought shelter at 48 UNRWA schools. The destruction caused by the Israeli attacks against civilians and their homes has left 500 buildings demolished and more than 2500 people homeless.


Israeli attacks have been intense, focused on heavily populated residential areas which were bombed with no prior warning, leaving tens of people under the rubble.


Power supply in Gaza has been reduced to 6 hours per day on average with a number of main lines not functioning after being bombed, thus disrupting provision of health care and other services such as water, hygiene and sanitation. Fuel has not been allowed in Gaza for the past week, and the power station has warned that it may shut down.


Israel has targeted all roads leading to and from Alshifa hospital, the largest hospital in Gaza city, thus slowing down ambulances movement and ability to rescue victims.


The escalation comes at a time the health system is already strained due to the increased number of COVID-19 cases and the many shortages the ministry of health faces. The increased number of casualties is putting even more pressure on the nearly collapsing health system.


The Palestinian Medical Relief Society strongly condemns the continuous crimes committed by the Israeli occupation against civilians in the Gaza Strip and it calls on the international community to intervene immediately and urgently to stop these attacks and crimes and to begin an international investigation into these crimes to hold the leaders of the Israeli occupation state accountable for the crimes against humanity that it commits against our Palestinian people.