Right to Health: Arab Watch Report 2023 – May Hammoud
The Arab Watch Reports are periodic publications by the Arab NGO Network for Development (ANND) that have in the past focused on various rights and protections. The sixth Arab Watch Report (AWR-2023) on economic and social rights, which focuses on the theme of the Right to Health, is a collaboration between ANND and the Faculty of Health Sciences at the American University of Beirut (FHS-AUB). Its aim is to provide a comprehensive and critical analysis of the status of the Right to Health in the region and prospects in a post COVID-19 era. It is hoped that the information and analysis presented will serve as a platform to advocate for the realization of this right for all. In this background paper, we first review the meaning of the Right to Health, the historical events that have contributed to its rise and transformation, and its connection with other rights and entitlements. Secondly, we draw a sketch of the political economy of the Arab region which bears on the Right to Health including but not limited to social inequalities, neoliberal economic policies, and dwindling public investments in basic services and social protections.
This process will contain the development of for 12 national papers, each of which will expound on the Right to Health in a specific Arab country context. In addition to these national papers, four cross-thematic papers will form the core of the final report, as well as a regional paper.
The report will include national papers on the following 12 countries: Bahrain, Egypt, Jordan, Iraq, Lebanon, Mauritania, Morocco, Palestine, Sudan, Syria, Tunisia, and Yemen. In drafting these papers, authors are expected to integrate multiple sources of data and information to draw a comprehensive portrait of a country's health profile through a Right to Health approach. Each national paper will be authored by one or two experts who will be selected by ANND and Advisory Board members based on their demonstrated knowledge of a country's political economy and health system characteristics (including its history, funding, and performance) as well as knowledge of the Right to Health approach to health system analysis.
The four thematic papers with each focusing on a specific cross-cutting topic will be commissioned around the following four themes:
1) COVID-19 as a lens to exposing health system deficiencies;
2) The impact of neoliberal policies on health investments and rights;
3) The Right to Health through a social protection lens;
4) The Right to Health for non-citizens.
Finally, the regional paper, which will be developed by the FHS-AUB lead author of the report, will synthesize the main findings resulting from national and thematic papers; this component of the report is also intended to present recommendations towards achieving the Right to Health in the Arab region.
May Hammoud
Recent publications
Mar 01, 2023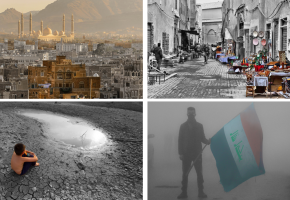 February Newsletter 2023
Feb 28, 2023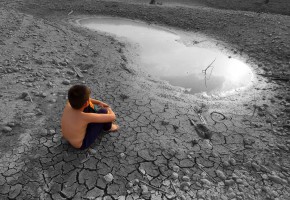 Climate change between disaster compensation and war financing