In the context of its work with several international and local partners on establishing fair and just tax systems in the Arab Region, ANND launches a series of studies on tax justice in a number of countries in the region, in addition to a series of policy briefs, and a detailed manual on taxes and tax justice, and studies on the gender dimension of taxes.

Egypt: Rise and fall of fiscal justice after January's Revolution, Prepared by: Nourhan Sherif, Egyptian Center for Economic and Social Rights & Omar Ghannam, Social Justice Platform
Read more...

Jordan: Tax Policies and Social Justice in Jordan, Prepared by: Ahmad Awad - Phenix Center for Economics & Informatics Studies
Read more...

Lebanon: The Quest for Social Justice in Lebanon: The need for fair taxation, Prepared by: Nabil Abdo - Arab NGO Network for Development
Read more...

Palestine: Colonial Taxes in Palestine, Prepared by: Firas Jaber - Social and Economic Policies Monitor (Al-Marsad)
Read more...

Regional: Evaluation of tax systems in a number of Arab countries under the perspective of economic and social justice, Prepared by: Dr. Nasser Abdel Karim
Read more...

For Full Report
Read more...


Recent publications
May 11, 2023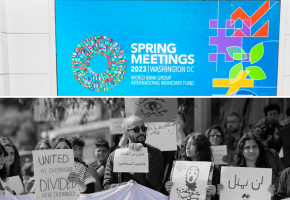 April Newsletter 2023
May 08, 2023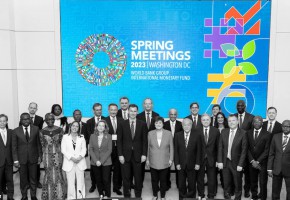 The IMF/WBG Spring Meetings amid a changing global order