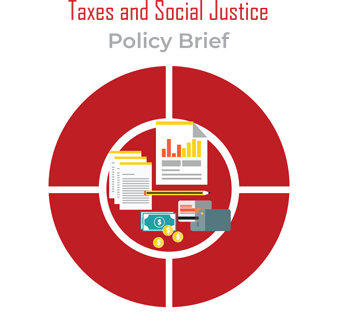 May 22, 2018
Taxes and Social Justice Policy Brief in Four Countries (Egypt, Jordan, Lebanon and Palestine)
In the context of its work with several international and local partners on establishing fair and just tax systems in the Arab Region, ANND launches a series of studies on tax justice in a number of countries in the region, in addition to a detailed manual on taxes and tax justice, and studies on the gender dimension of taxes. Following are policy briefs for the countries of the study:

Egypt: Towards a tax approach to the economic crisis, prepared by Egyptian Center for Economic and Social Rights
Read more...

Jordan: Towards Fair Tax Policies in Jordan, Prepared by Phenix Center for Economics & Informatics Studies
Read more...

Lebanon: Lebanon's prospects: Economic impasse oropportunity for reform? Reaction to the IMF 2016 Article IV Consultation in Lebanon, Prepared by Nabil Abdo - Arab NGO Network For Development
Read more...

Palestine: Freedom from dependence on occupation and pursuit of tax justice, Prepared by Firas Jaber -Social and Economic Policies Monitor
Read more...